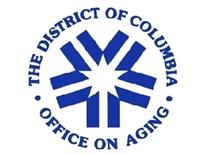 Your starting point for locating programs and services in the District!
Are you looking to access services available to seniors, persons with disabilities and caregivers throughout the District of Columbia? Are you having trouble negotiating through long-term care support services with the District of Columbia Government and other organizations?
DC ADRC Information and Assistance Can Help!
Seniors, family members, caregivers and the general public can call or visit one central location and speak with a DC ADRC Information and Assistance professional. We are here to help you navigate through long-term care services and locate the support you need!
You may reach DC ADRC's Information and Assistance unit Monday through Friday between 8:30 am and 4:45 pm, by telephone at (202) 724-5626, or in person at the following address:

DC Office on Aging
500 K Street, NE
Washington, DC 20002
You can also use the contact form to get in touch with us.
Office Hours:
Monday to Friday 8:30 am to 5 pm.