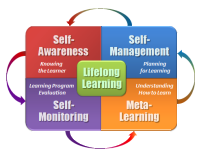 Adult educational programs provide opportunities for seniors to acquire knowledge, skills and general competence that will enable them to participate in the social, political, and intellectual life of the community. These programs encourage lifelong learning. There is no fee for service. Donations are encouraged.
UDC—Institute of Gerontology
Academy of Lifetime Learning
4200 Connecticut Avenue, NW
Building 32, Rm203
Washington, DC 20008
Phone: (202) 274-6651
Fax: (202) 274-6605
Office Hours:
Monday to Friday 8:30 am to 4 pm.