District residents age 60 and older will compete for Ms. Senior DC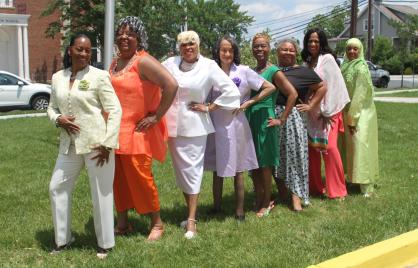 (Washington, DC) The contestants have been announced for the upcoming Ms. Senior DC Pageant 2017 to be held on Sunday, June 25 at 2:30 pm at the UDC Theater of the Arts, 4200 Connecticut Avenue, NW, Building 46.
This year eight District residents age 60 and older will compete for the title of Ms. Senior D.C. and the opportunity to represent the District in the Ms. Senior America Pageant. Contestants will be rated on their personal interview with a panel of judges, their philosophy of life and their talent and evening gown presentations. The judges are members of the community who have been chosen to act as an impartial body responsible for selecting the most elegant, talented and community service oriented woman who will represent her peers throughout the year.
The Ms. Senior DC Pageant is presented by the DC Office on Aging, the DC Seniors Cameo Club and the Office on Aging Senior Service Network.
Tickets are available at the door. For more information visit www.dcoa.dc.gov.
CONTESTANTS
Dr. Judyan Andrews, Ward 4
Paulette Cunningham, Ward 4
Frances Curtis Johnson, Ward 4
Hadiyah Muhammad, Ward 4
Juanita "Peaches" Patterson, Ward 5
Patricia Ragland, Ward 5
Elenthea Smith, Ward 7
Rebecca Ann Washington, Ward 1
###