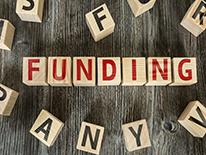 DISTRICT OF COLUMBIA
OFFICE OF THE MAYOR
DEPARTMENT OF AGING AND COMMUNITY LIVING
NOTICE OF FUNDING AVAILABILITY
ALZHEIMER'S DISEASE AND RELATED DEMENTIA (ADRD) PROGRAM
Dementia is a general term that describes a group of symptoms.[1] Alzheimer's disease is the most common form of dementia. Women are more likely than men to be diagnosed with ADRD. African-Americans are nearly twice as likely to have ADRD as whites. Hispanics are about one and a half times more likely to have ADRD than whites. One out of every three seniors dies with ADRD.
Caregivers provide significant and critical supports to loved ones with ADRD. An estimated 1 in 3 caregivers is age 65 or older. About 2/3 of caregivers are women. Without caregivers, many people diagnosed with ADRD would not be able to live in the community. Caregivers of those diagnosed with dementia are twice as likely to report substantial emotional, financial, and physical difficulties, compared to caregivers of those without ADRD.
DACL plans on awarding $500,000 to design and implement proven programs, preferably evidence-based. Programs must include ADRD and caregiver education and support, ADRD prevention and intervention, and ADRD outreach, resource referral, and linkages for caregivers and recipients.
Successful applications for consideration will focus on replicating best practices in ADRD for therapeutic programs and interventions. Existing programs are welcome, as long as they advance sustainable elements that yield useful results and sound data demonstrating the development of new opportunities for ADRD and caregiver supports.

In Fiscal Year (FY) 2021, the Department of Aging and Community Living (DACL) seeks to fund application(s) that demonstrate data-driven and measurable outcomes and strategies in the prevention and intervention of ADRD.
Program Overview
DACL seeks to fund a program that will create a safe and trusted place for clients and caregivers to receive information, maximizing their ability to live in the community for as long as they can safely do so. DACL is particularly interested in funding a program that will build on the District's prior and current programming to build a dementia-capable community support system.
Applicants should consider how the proposed programming will connect with DACL's Senior Service Network; the Elderly and Individuals with Physical Disabilities Waiver; other Medicaid/insurance services; and family and friend support—both as a way to complement and supplement services and also as a way to educate and support providers and caregivers within the current system.
Strategies and interventions that show promising outcomes, particularly evidence-based programs, for those diagnosed with ADRD and their caregivers, including those that address stress, isolation, and burnout, are of significant importance to the agency.

Program service designs must include approaches to address all of the following:
ADRD and caregiver education and support;
ADRD prevention and intervention;
ADRD outreach, resource referral, and linkages for those diagnosed with ADRD and their caregivers.
Target Populations
The target population for FY 2021 is individuals aged 60 and over, residing in the District of Columbia with particular emphasis on those in the below list.
People living with ADRD;
Paid and unpaid Caregivers for those diagnosed with ADRD;
ADRD service providers; and
Underserved and low-income seniors.
Eligibility
Any organization or institution is eligible to apply. For-profit organizations are eligible, but may not include profit-making activities in their grant application. Partner organizations may also participate as consultants to the applicant, but the roles must be clearly defined. The principal of the project must be a full-time employee of the organization submitting the proposal.
The award period is October 1, 2020, through September 30, 2021. Program continuation is based on DACL's determination of satisfactory progress during the initial period.
[1] All facts in this section can be found at https://www.alz.org unless otherwise noted. Last retrieved 12/11/2019.