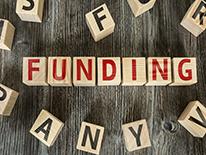 DISTRICT OF COLUMBIA
OFFICE OF THE MAYOR
OFFICE ON AGING
NOTICE OF FUNDING AVAILABILITY
Fiscal Year 2020 DC Office on Aging Day Care
Competitive Grant
The Government of the District of Columbia, Office on Aging (DCOA) is soliciting applications to operate a Day Care (DC) service. According to the Administration on Community Living (ACL), "Adult Day Centers are designed to provide care and companionship for seniors who need assistance or supervision during the day. The program offers relief to family members or caregivers and allows them the freedom to go to work, handle personal business or just relax while knowing their relative is well cared for and safe." This Request for Application (RFA) seeks to identify a qualified applicant to provide seniors (60 years and older) with a socially stimulating day care experience in a safe, caring, and healthy environment with professional staff.
DCOA seeks to award a grant to provide a full range of geriatric day care services preferably in underserved areas in Wards 5, 7, or 8. The service scope for this RFA includes providing: 1) therapeutic services to functionally-impaired District residents 60 years and older, in order to avoid or forestall institutionalization; 2) respite for family members and caregivers, engaging them in prevention health and education activities; 3) specialized services to easily access resources and support services needed to effectively navigate long-term care options to remain independent and connected to the community and; 4) resource information on services and supports, e.g., Elderly and Persons with Disabilities (EPD) Waiver, that prevent institutionalization when they are no longer able to function in the day care setting.
The successful applicant(s) will design services to meet a variety of evolving needs of the city's diverse elderly population, especially older individuals with the greatest economic and social needs, and other underserved populations. The target population is seniors ages 60 years old and over with or without a disability residing within the District of Columbia who are:
* underserved and low-income seniors;
* continent or have the ability to participate in its management;
* ambulatory with or without a supportive devise;
* able to have needs met by the day care; and
* able to safely participate without program care or with participant's caregiver in attendance.
Provider may serve only individuals whose needs can be met by the day care center staff within its qualifications. Services will also be available to family members and caregivers of the primary population.
The award period will be three (3) years beginning October 1, 2019, through September 30, 2022, with two (2) possible continuation years based on the Office on Aging's determination of satisfactory progress during the initial period of the grant.
In fiscal year 2020 there is a total of $606,892 available for program management, contingent on available funding. There is no match requirement; however, the applicant's local share investment in the program will be considered during the scoring process. Applicants must show proof they have at least three months operating reserves on-hand at program inception.
Applicants responding to this RFA shall be responsible for:
1. delivering services to the target population;
2. employing qualified staff and maintaining documentation of adequate licensure, certification training, and competence to perform the duties as assigned; and
3. determining necessary DOH and DCRA certifications.
Applicants must have the demonstrated ability to provide required services, monitor participants' health and functioning at a basic level, and determine whether the program can continue to meet participants' health and functional needs. DCOA considers caregiver support services to be an integral part of the program offerings and determinant for positive health outcomes for the care recipients. The applicant shall develop program activities that comprises the following core services to the target populations as listed.
1. Supervised Day Care
2. Counseling
3. Congregate Meals
4. Health Promotion
5. Recreation/Socialization
6. Coordinated Transportation
7. Caregiver Services
8. Comprehensive Assessment
9. Case Management
In addition to these core services, extended day respite care is an optional activity funded under this grant. Applications with evidenced-based and innovative activities and approaches will be favorably reviewed.
Non-profit organizations with places of business within the physical boundaries of the District of Columbia are eligible to apply. For-profit organizations with places of business within the physical boundaries of the District of Columbia are also eligible to apply, but must not include profit-making that accrues back to their organization in their grant application.
The RFA will be released on February 1, 2019. Deadline for submission is March 29, 2019, 2:00 p.m. A Pre-Application Conference will be held on February 19, 2019, 2:00 p.m. at 500 K Street, NE, Washington, DC in the first floor conference room.
Applications are available for pickup from the DC Office on Aging, 500 K Street, NE, Washington, DC 20002 between 9:00 a.m. and 4:00 p.m. Monday through Friday. Electronic posting will be on the DCOA website, www.dcoa.dc.gov and the Office of Partnerships and Grants Development website, www.opgd.dc.gov no later than February 8. Inquiries should be directed to Eric Manuel at [email protected] or Jennifer Adu at [email protected] or by calling (202) 724-8821.