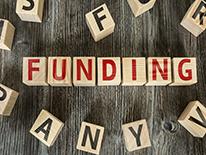 DISTRICT OF COLUMBIA
OFFICE OF THE MAYOR
OFFICE ON AGING
NOTICE OF FUNDING AVAILABILITY
Fiscal Year 2019 Wards 4 and 5 Senior Wellness Center
Program Operations Grants
The Government of the District of Columbia Office on Aging (DCOA) is soliciting applications from qualified applicants to operate two new District Senior Wellness Centers (SWC). SWCs promote healthy lifestyles, good nutrition, exercise, and general wellness among the District's elderly population, aged 60 and above.
A total of $373,747 is available for funding in Ward 4 SWC and up to $426,241 available for the Ward 5 SWC in the District of Columbia. Funding has been provided to DCOA from both Federal and District appropriated funds.
DCOA seeks applicant organizations that will bring extensive experience to operate senior wellness centers in the following ward locations.
Ward 4 – Hattie Holmes Senior Wellness Center
324 Kennedy Street, NW
Washington DC 20011
Ward 5 – Model Cities Senior Wellness Center
1901 Evarts Street, NE
Washington, DC 20018
The successful organization(s) will be responsible for providing services and activities designed to enhance physical, social and emotional well-being through activities that promote good health habits among the target population.
Services for this population should include:
Wellness/Health Promotion;

Disease Prevention;

Medication Management; and

Other services and information which

promote healthy lifestyles for seniors.
In addition, the operator of the senior wellness center has the following responsibilities:
Develop and implement a needs assessment to identify the needs of the target community;

Work in cooperation with DCOA lead agencies to provide an evidence-based, comprehensive, integrative approach to senior health and wellness;

Develop and implement a structured community outreach program;

Network with other community-based senior service organizations, public and private agencies, universities and allied health associations to carry out an effective and efficient service delivery system;

Establish a Members Advisory Council to serve as advisors to help develop a coordinated service delivery system;

Provide opportunities for customers to engage in forums trained in achieving budget priorities and program development; and

Develop an Emergency Preparedness Plan for the wellness center.
Applicants responding to this Request for Application (RFA) must design services to meet the complex and ever-changing needs of the city's diverse senior population. The target population includes underserved populations including, but not limited to, English as a second language speaker, LGBTQ, low-income, isolated seniors, and adults with disabilities and caregivers. In addition, an applicant may apply for multiple grants in separate applications under this RFA.
Eligible applicants include organizations with places of business within the physical boundaries of the District of Columbia. Organizations may not include profit-making from grant funds that accrue back to the organization in the application, and income generated from grant-funded programs must be used to expand the program.
The RFA will be released on Monday, April 23, 2018, and the deadline for submission is Friday, June 1, 2018, at 2:30 PM EDT. A Pre-Application Conference will be held on Monday, May 7, 2018, 10:00 AM EDT at DC Office on Aging, 500 K Street, NE, Washington, DC 20002, Conference Room 114. Applications can be obtained from the DC Office on Aging Office and website, www.dcoa.dc.gov and on the Office of Partnerships and Grants Development's website, www.opgd.dc.gov.