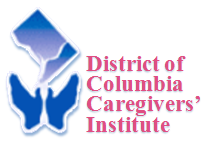 All of a sudden, it happens. Sometimes without warning people become caregivers or it may be the final chapter of a long-fought health assault. Either way, caring for someone with limitations will demand skills and knowledge that few people possess. Life changes, medical vocabulary expands, rest can be elusive and emotions can be raw. Welcome to the world of caregiving.
On the bright side, caregiving is an opportunity to show love and appreciation to the care receiver. And, the skills learned while caregiving are valuable for future life circumstances. Caregiving, for many, is a season of laughter, fond memories and affection. Following are tactics you can implement to make your journey into caregiving more manageable.
Recruit persons you know, such as neighbors, relatives or friends, to be an informal emergency support network to look out for the elder during times you can't be there.
Purchase or lease a personal emergency response system (PERS) for an elder who lives alone so that help can be summoned in case of a fall or other medical emergency.
Evaluate the level of help your elder needs and find out what services are available in the community to help.
Consider moving to senior housing or assisted living if your present housing situation will not accommodate the elder's needs.
Talk to the elder and involve him or her in planning whenever possible.
Review health insurance coverage with the elder so you will know who pays for what and what is covered.
Plan ahead so that you won't have to make difficult decisions under stressful conditions.
Related Information
Office Hours:
Monday to Friday 8:30 am to 4 pm.