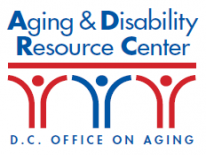 Options Counseling provides individuals, family members and/or significant others with support in their decisions to determine appropriate choices.
During this process, a written plan for receiving community resources is developed based on an individual's needs, preferences, values, and circumstances.
This service is available regardless of income or financial assets.
The ADRC Options Counselor also provides clients with:
a "live" voice that listens and understands the client's needs.
respectful and truthful guidance.
knowledgeable and responsive staff.
thoughtful client follow-up, including a consumer satisfaction survey.
Contact us for more information about counseling services or to make an appointment.
Office Hours:
Monday to Friday 8:30 am to 5 pm.